About SJC
Sustainable Management and Global Vision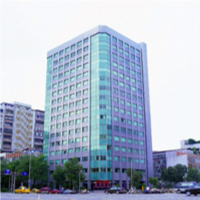 Company profile, mission, and management philosophy Safety, quality, technology and service, top ranked in the industry!
Sino-Japan Chemical, established in 1970, is the first surfactant manufacturer in Taiwan and a pioneer in the surfactant industry. In light of the local supply deficiency of various surfactants, we completed the EOD plant expansion at Kaohsiung Linyuan Petrochemical Industrial Park in 1982.
Our products are widely used in industries such as I&I cleaning, synthetic resin, plastic, textile, agriculture, electronics, oil, cosmetics, food, paper, construction, livestock farming and leather. Surfactants are one of the key elements to all the industries and closely related to our daily lives.
In 2008, Nippon Shokubai turned into our company's largest shareholder. To implement Nippon Shokubai's management philosophy, the company has made efforts in recent years to enhance our operations in terms of safety and health, environmental protection, and internal control to reach world's standards. Sino-Japan Chemical also actively optimizes its equipment and organizational structures in production, sales & marketing and management departments. All these form the foundation of our continuous growth and sustainable development and enable us to progress towards the vision of"Positioning ourselves as a world leading supplier".
Comprehensive range of products
Sino-Japan Chemical has a diverse range of products including both commodities and functional chemicals covering applications in more than 20 industries. Our products can be generally divided into non-ionic surfactants, anionic surfactants, cationic surfactants, amphoteric surfactants, formulated surfactants, polyethylene glycol, polypropylene glycol, and glycol ethers.
Following the management philosophy of respect for humanity and working in harmony with the environment, in recent years we have developed a series of replacements against environmental hormones - NPE alternatives, easily biodegradable products - FMEE (polyoxyethylene fatty acid methyl ester) and other eco-friendly green products mild to human body.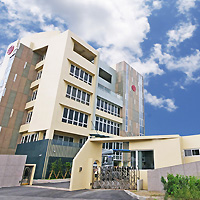 Safety first, Remarkable Quality, Care of environment
The company's main equipment includes high-pressure reactors for EO/PO polymerization, pretreatment tank for EO/PO polymerization, refining reactors, mixing preparation reactors, glass-lined reactors, kerosene-heating based high-temperature reactors, distillation tower, flake machine, pulverizer and others. Since 2005, our company has started to actively move towards onsite environmental protection, production waste reduction, and energy conservation. Thus, the high-efficiency wastewater treatment facility and the whole-plant monitoring system for industrial safety and environmental protection were installed. Regular inspection and reviews of the environment are also conducted to achieve the objectives of zero pollution and zero hazards.
Standardized production processes to make the premium products
To seek consistent quality and realize Nippon Shokubai Group's corporate credo of "Safety takes priority over production", Sino-Japan Chemical has been continuously introducing the newest production facilities and technology, especially the automated control systems for overall production processes. The automated storage and retrieval system and the high-precision automated packaging system were installed in 2011 and 2017 respectively. In the future, the company will continue to stride forward to full automation in production/filling/storage.
Our company obtained the certifications to ISO-9002 quality systems in 1997, ISO-9001 quality management systems in 2000, ISO-14001 environmental management systems in 2006, OHSAS-18001 occupational health and safety management system in 2007 and CNS 15506 Taiwan occupational safety and health management system in 2015. In 2018, the company received TPM (Total Productive Maintenance) Excellence Award through the Japanese JIPM review. We were certified ISO-45001 Occupational Health and Safety Management System in 2019. These are how we fulfill our commitment to continuous improvement through the quality management system to attain customers' needs.
Customer-focused for higher value creation
Sino-Japan Chemical provides flexible customization services. In addition to mass production, our company also has the advantage of small-volume production for multiple products to meet customers' demands for quality and quantity. In consideration of safe, economical and efficient operation, we also offer a variety of packages for customers.
Our value creation for customers lies in premium products and professional services comprising comprehensive technical support and prompt post-sales services. We make our professional technical suggestions and work with customers jointly on development projects for desired customization. In this way, our goal of accurate delivery and professional services are carried out.
Initiative in research and development ; Possess own innovative technology
The Research & Technology Department in our Linyuan plant is equipped with sophisticated analytical instruments, pilot-scale reactors, and a comprehensive surfactant database. Our technical team focuses on the research of surface science and specializes in surfactant development. It's the key technologies we innovate that ensure our competitiveness at home and abroad.
We collaborate with our customers by mutually working on tailor-made products for particular application. Through such customized technical service with customers, we position ourselves as their long-term and reliable corporate partners.
All industries need new development and sustainable process.
Therefore, we are constantly dedicated to innovation, development of new technology to meet the demand from customers. We hope to provide affluence and comfort to people and society with unique technology and aim at respect for humanity, coexisting with society and working in harmony with the environment.
Factory: No. 6, Shih Hwa 4th Rd. Lin-Yuan Dist., Kaohsiung City 832518, Taiwan
TEL: +886 (0)7-642-6311
FAX: +886 (0)7-641-8324
Organization